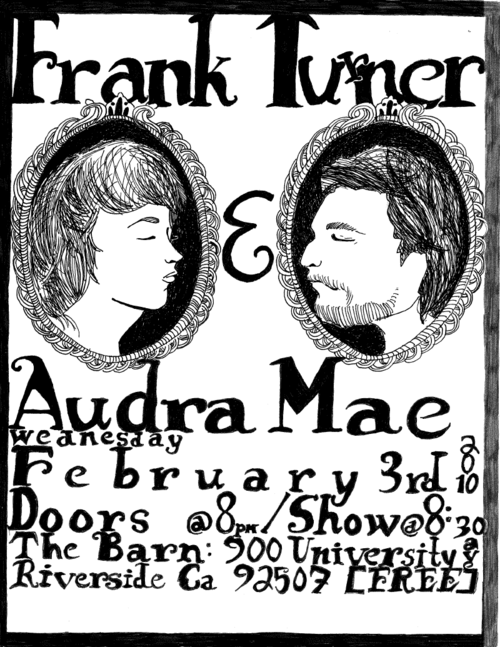 Coming to the Barn next week will an amazing show featuring some of the world's finest acoustic troubadours.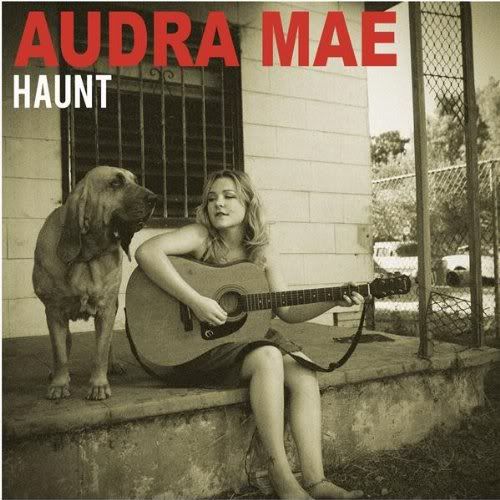 Opening up the night will be Audra Mae. Formerly from Oklahoma, the now LA based singer/songwriter has slowly been gaining notoriety through out the southern California area. Audra Mae recently made a small storm on the internet when it was found out that she penned a song for "Britain's Got Talent" Runner up Susan Boyle. Audra Mae is planning to release her debut album on the LA based label, Side One Dummy Records in the coming months.
Headlining the night will be the UK's Frank Turner. Frank is the former vocalist of the now defunct hardcore punk act, Million Dead. Shortly after the demise of the band, Frank began performing as a solo musician. After 3 albums, constant touring around the world, not to mention being featured on CNN; Frank is now about to embark on a new tour opening up for the long standing punk act Flogging Molly.However, before this tour starts he will be playing a special show here at the Barn
As always the show is free and all ages. Alcohol will available to those of age and happy hour food specials will be available throughout the night. Parking is available for $5.