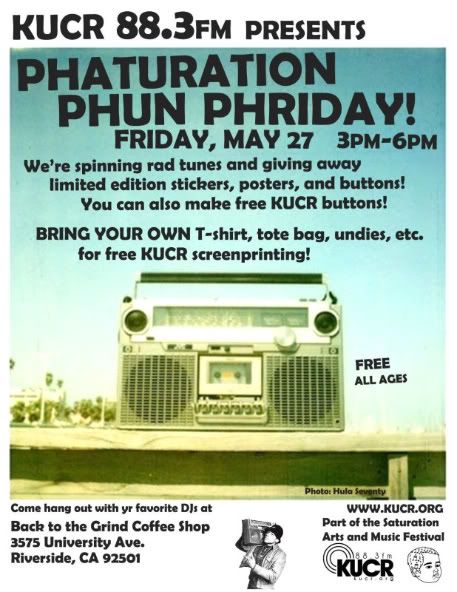 Come hang out! We're spinning music, and giving away stickers, posters, and buttons. You can also make KUCR buttons for free!
Please BRING YOUR OWN T-shirt, tote bag, and undies! And whatever!
We're screen printing KUCR logos for free!
This event is free and all ages!
Phaturation Phun Phriday is a Part of the Saturation Arts and Music Festival (Saturationfest.org).
Posted on May 17, 2011 by eddie